Corrugated Screed Connectors
Dummy joints and cracks in screed should never be only plastered over but closed in a friction-fit manner.
For this purpose, the crack is widened lengthwise and slots are cut across, corrugated screed connectors (screed repair clamps) are inserted and casting resin is used to completely fill the gaps.
Repairing screed with our corrugated screed connectors prevents the filler from slackening. The typical "worm plies", as often-occurring damages in PVC, CV or linoleum floorings, are thus a matter of the past.

How to repair screed cracks: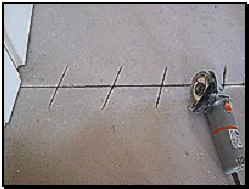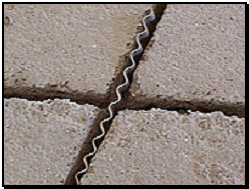 Cut slots in distances of about 20cm across the crack for the screed connector. If necessary, widen the crack so that the casting resin can flow in easily.
Thoroughly clean cracks and slots from dust and loose screed particles. Lay the screed connetors into the slots across the original crack. Mix the epoxy resin according to the manufacturer's instructions.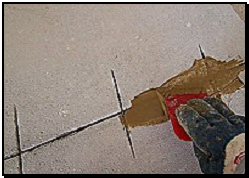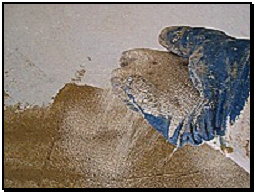 Fill in the casting resin over the whole cross section. Wasted resin must be evened out.
Strew quartz sand over the resin to improve its adhesive consistency.
This method of repairing screed cracks is renowned by experts and also recommended by specialist journals.